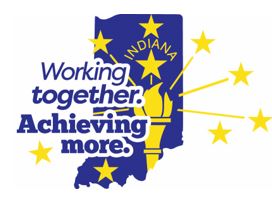 AGENDA:
Tuesday, November 28th
1:00 pm - 2:00 pm • Opening Session with Keynote Speaker
2:00 pm - 3:00 pm • Six Concurrent IACC District Meetings and Elections
Attend your district meeting to discuss issues important to your district.
Learn how you can get involved and be engaged in the 2017 Legislative Session.
Your participation will be important to the success of our priorities.
3:00 pm - 6:00 pm • Grand Opening Reception and Exhibits Hall
Evening available for individual activities & dinner
Wednesday, November 29th
8:00 am - 9:00 am • Continental Breakfast and Exhibit Hall Open
9:00 am - 12:00 - General Sessions
12:00 pm - 1:30 pm • Lunch Buffet and Exhibit Hall Open
1:30 pm – 5:00 pm • Breakout Sessions
(Six concurrent breakout sessions, at the break participants will switch sessions)
9:00 pm - 12 Midnight • Casino Night Networking Social Event
Sponsored by our Associate Members
This is a great time to not only have fun but network with other counties and mentors
Evening available for individual activities & dinner
Thursday, November 30th
8:00 am - 9:00 am • Continental Breakfast
9:00 am – 10:00 am General Sessions
10:15am – 11:00am General Sessions