Wayne County Commissioner Receives Statewide Award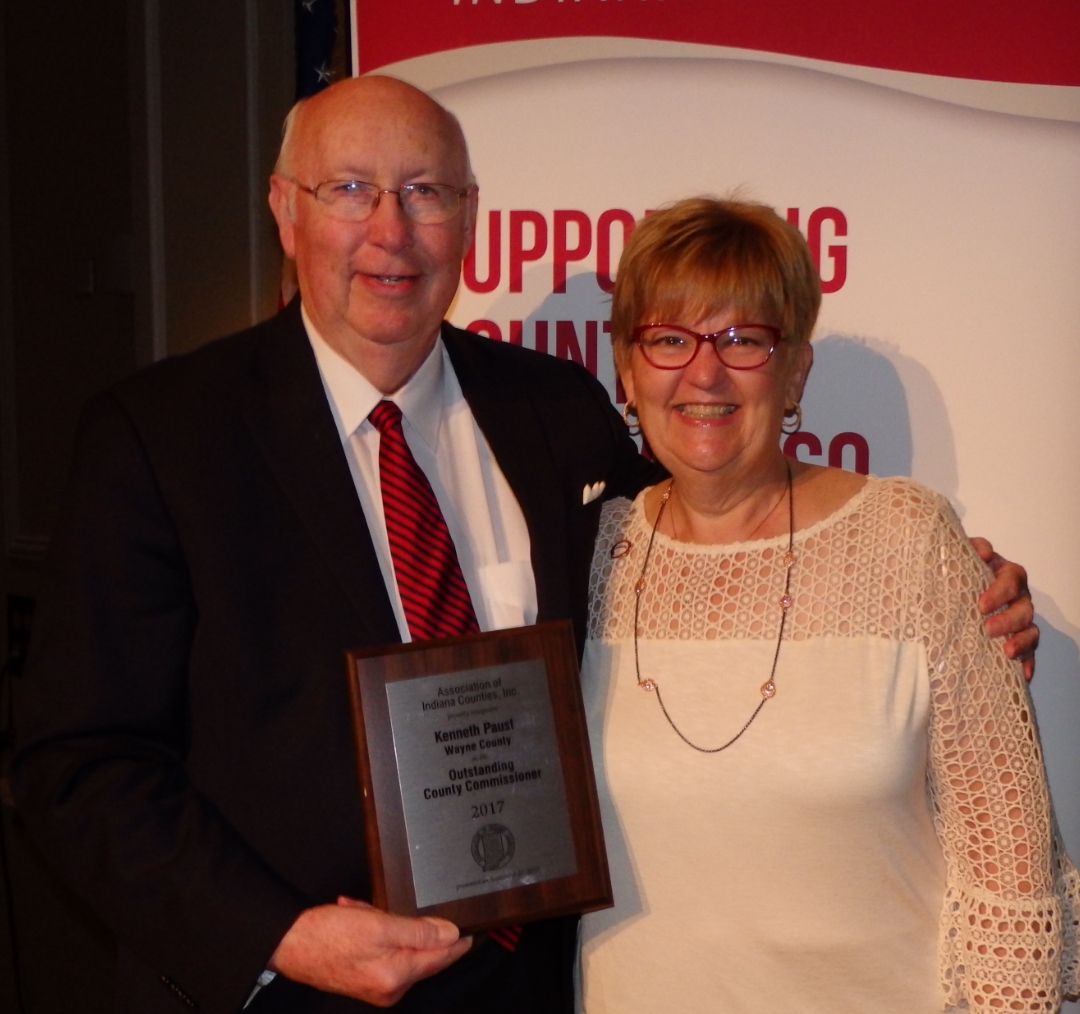 INDIANAPOLIS (Oct. 10, 2017) — The Association of Indiana Counties (AIC) announced that Wayne County Commissioner Kenneth Paust received the 2017 Outstanding County Commissioner Award. The award recognized his contributions made to county government throughout his years of public service.
Paust has been in public service for many years, serving as Richmond City Councilman, Wayne County Councilman, and Wayne County Commissioner. He has also served on various community and statewide boards including service on the AIC's board of directors for which he is currently the board treasurer. He also served on the board of directors for the Indiana Association of County Commissioners, and has served as a member of the Indiana Advisory Commission on intergovernmental relations. He is currently in his third term as Wayne County Commissioner. The award was announced last month during the AIC's annual conference in Switzerland County.
The AIC's Annual Conference is the largest gathering of county officials in the state. Representatives from public agencies, private entities, and local elected officials addressed issues such as: the role of counties in combatting the opioid crisis, cyber security, social media best practices, ways to strengthen a county's long term financial standing, and so much more.